Mottisfont Social Club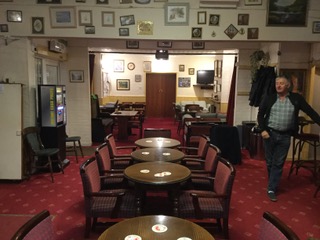 See opening hours.
Social Club after 19th July, 2021
Since 19th of July the Club has been following new government guidance and bar service has resumed. The screens remain to help protect the staff, and the wearing of masks will be encouraged when moving around the Club.
---
HISTORY
Mottisfont Club House was built in 1919 by Arthur Humbert on land given by Mrs Baker-Mill in memory of villagers who gave their lives in the First World War.
In 1925 Arthur Humbert leased the club to Rev. Cyril Edwards and Thomas James Aylward, who were the first trustees of the then named Mottisfont and District Mens' Club, for an annual fee of two shillings and sixpence.
On the death of Arthur Humbert in 1934, the Club House and land were left to the trustees. This transfer was completed in 1945 and, at that time, the trustees were Harold James Chase, John Robert Peach, Walter Charles Pitman, George Vane and Ernest Humbert (Arthur's representative).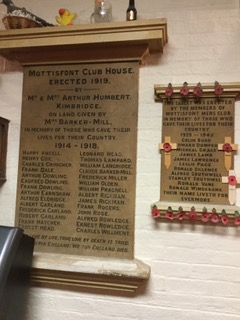 A memorial stone was added next to the original stone in the club to remember those from the village who gave their lives for their country in the Second World War.
After the deaths of existing trustees, new trustees were appointed, including the last Arthur Humbert, Lancelot John Pragnell, Peter James Southwell, Gordon Robert Pitman and John George Wilkins. There are at present five trustees.
The President of the club has a non-voting position, but keeps an eye on things for the members.
The day to day running of the club is carried out by the steward and the committee.
---
ACTIVITIES
The club is available to hire for daytime activities, and also can be used in the evenings for birthday parties, wedding receptions, christenings, or other events.
---
CONTACT DETAILS
Telephone: 01794 340521
Email: to send Mottisfont Social Club an email, please use this form.
---
Opening Hours
Monday: 7pm to 11pm
Tuesday: 7pm to 11pm
Wednesday: 7pm to 11pm
Thursday: 7pm to 11pm
Friday: 7pm to 11pm
Saturday: 7pm to 11pm
Sunday: 12pm to 2pm and 7pm to 10.30pm
---
Regular events
Monday: Ladies' Darts and Snooker League matches
Tuesday: Billiards League matches
Wednesday: Airborne Darts League and free Pool & Snooker
Thursday: Bingo and Crib League
Friday: Men's Darts League
Saturday: Meat draw
Sunday: Skittles League